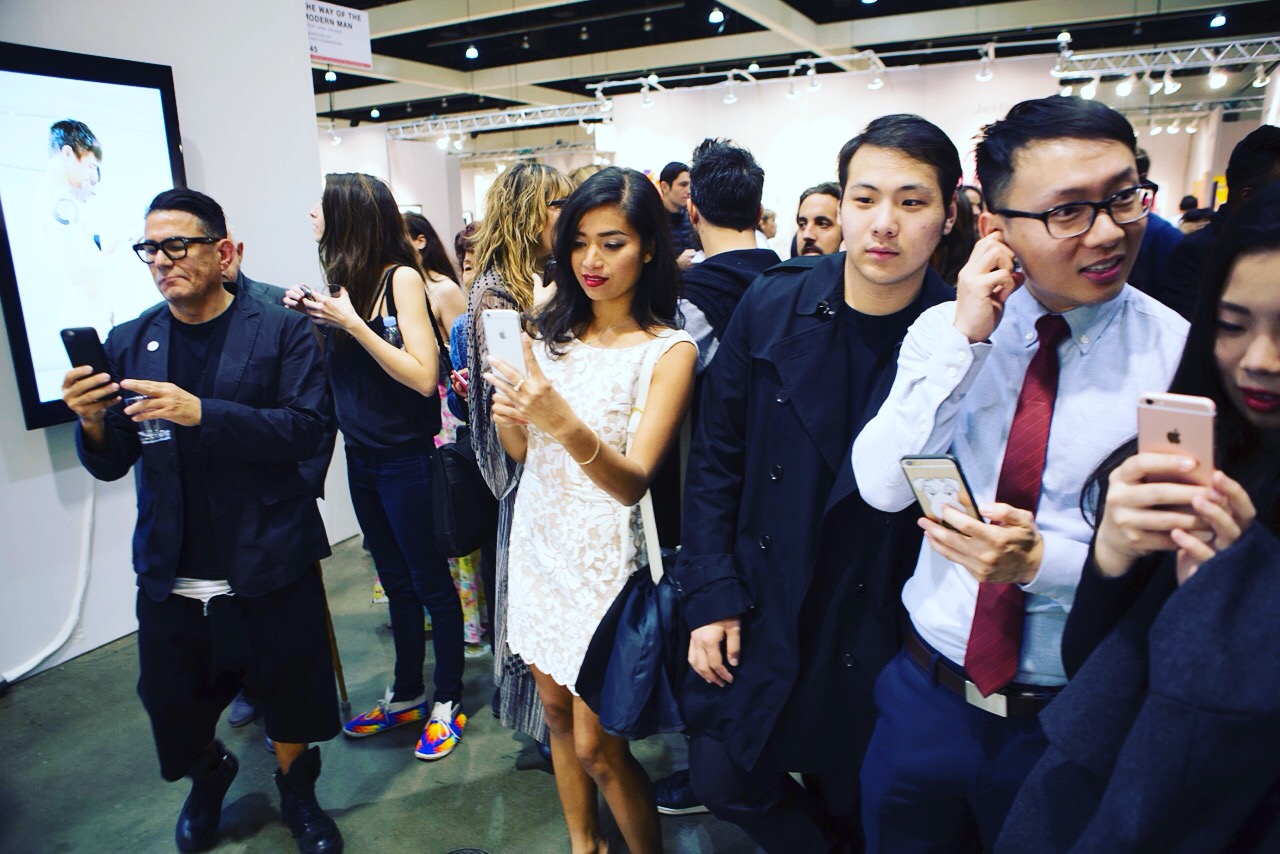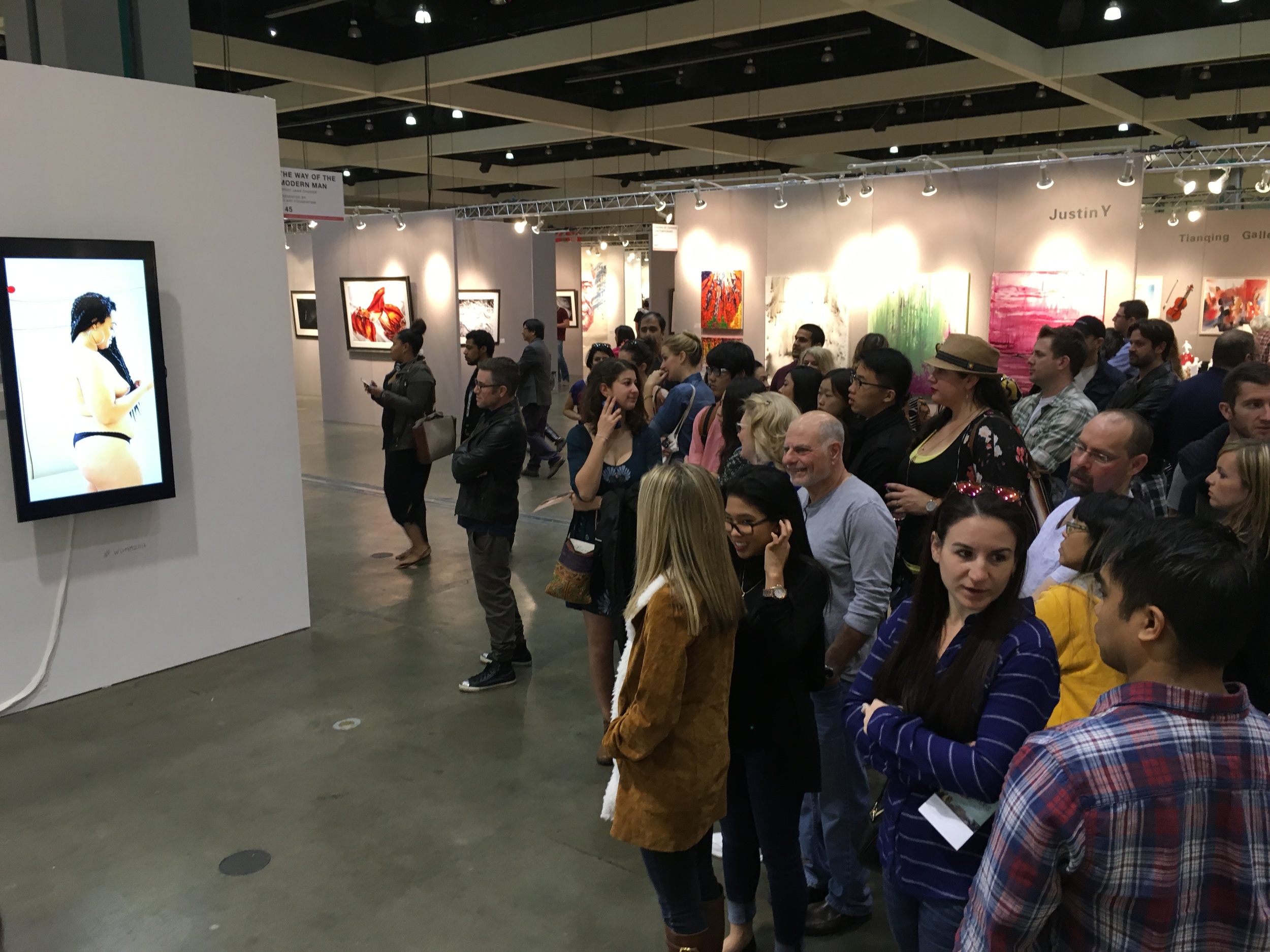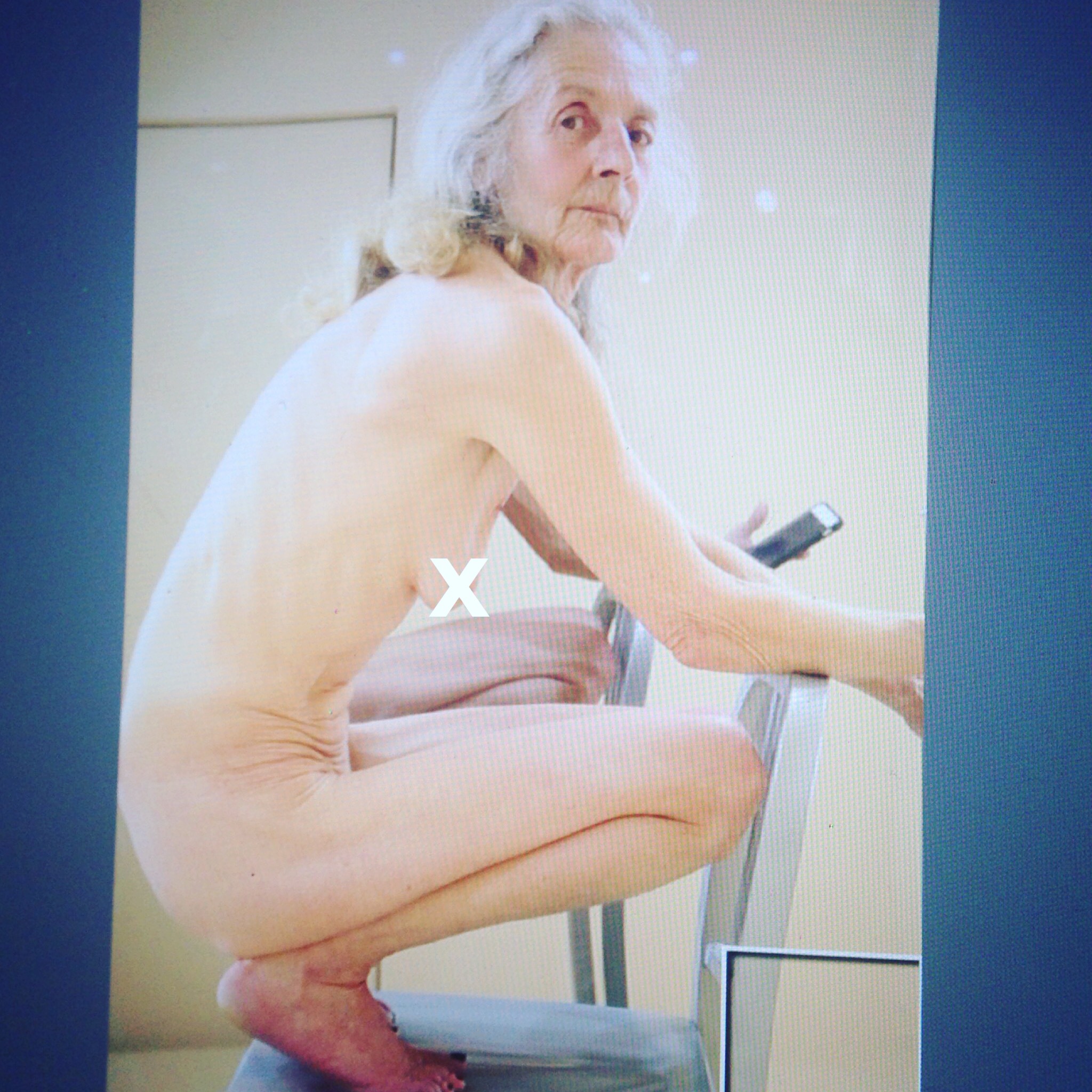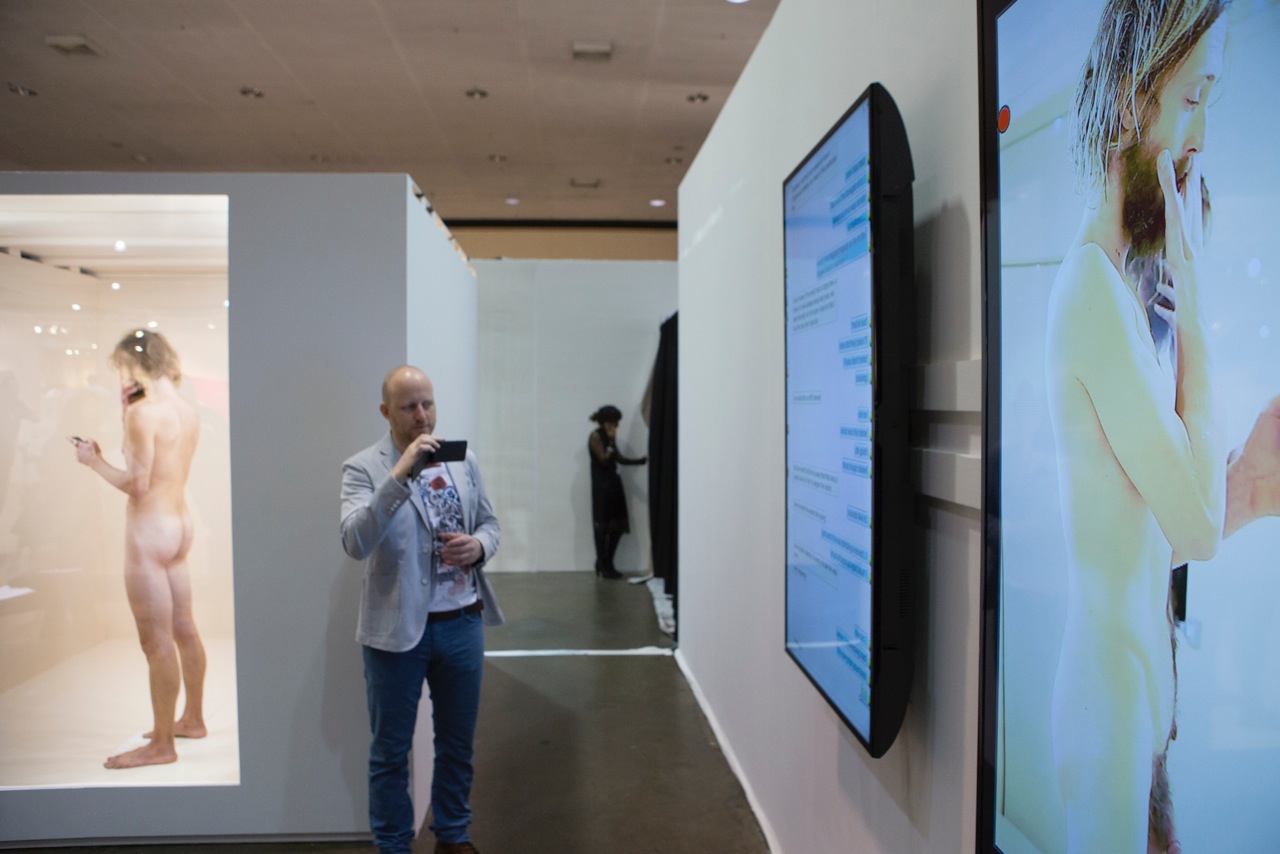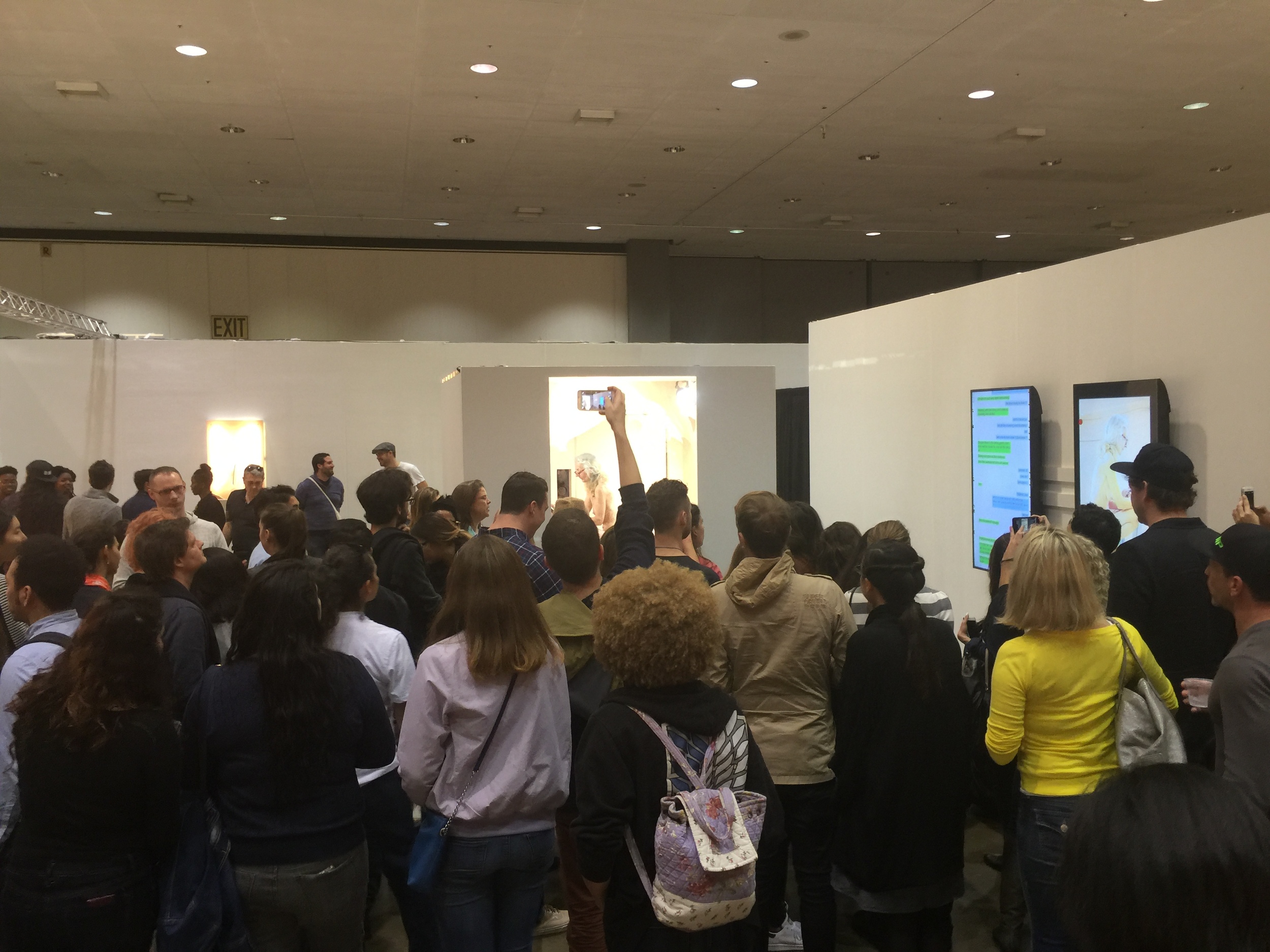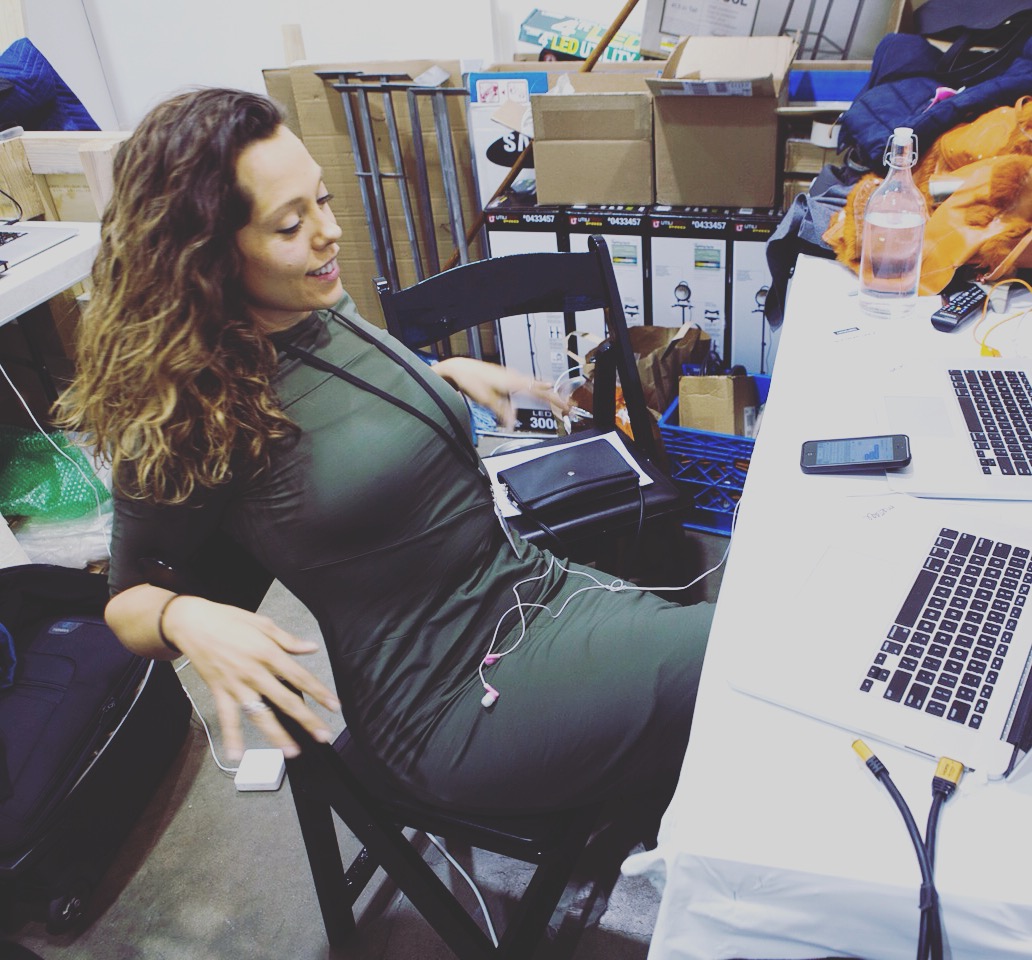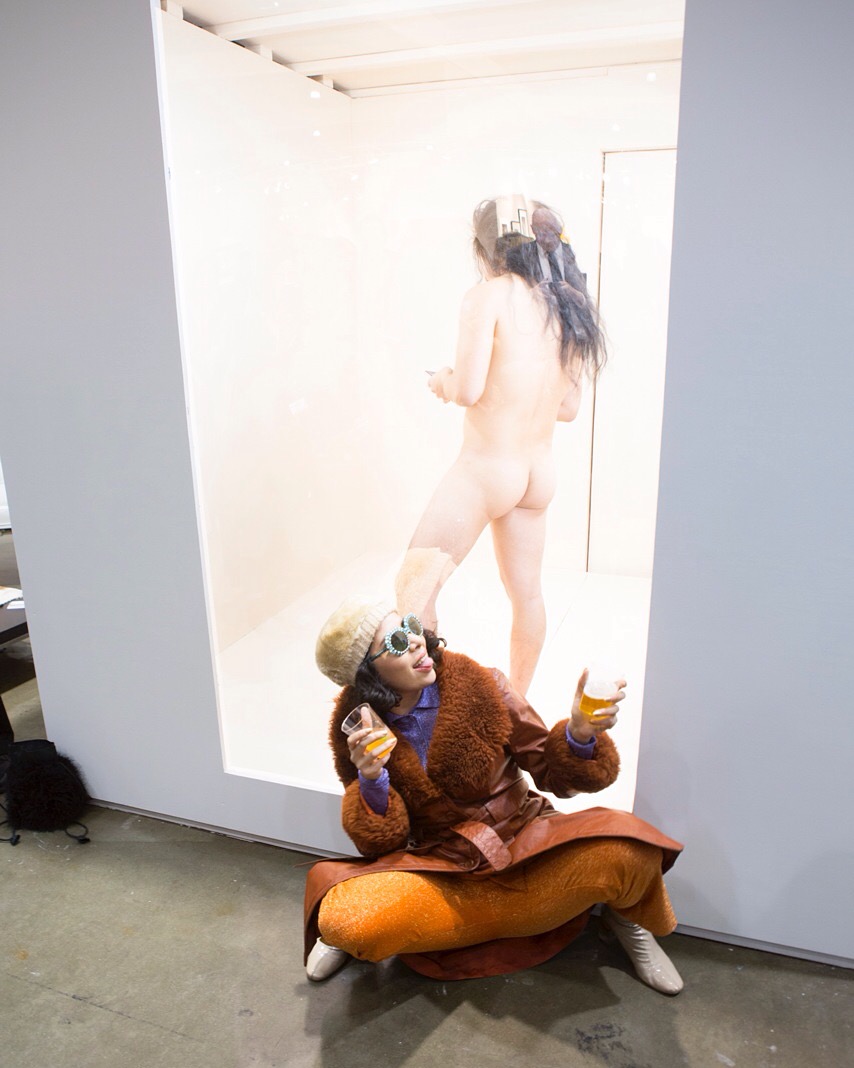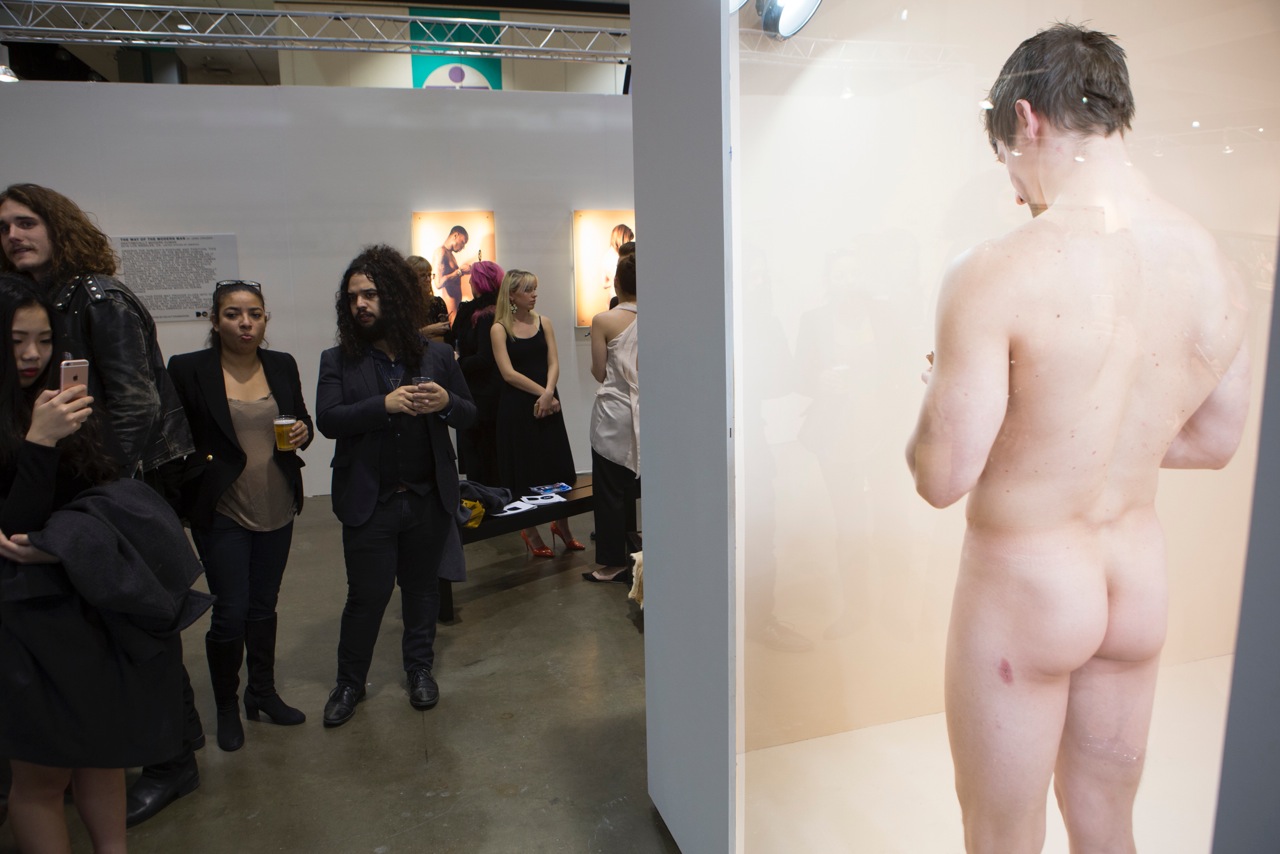 "The Way of The Modern Man" by artist Jana Cruder made possible by Do Art Foundation, public installation at the
LA Art Show - Booth #145January 27-31
#WOMM2016
please contact studio directly
CALL FOR PUBLIC PARTICIPATION: This piece thrived on audience involvement and is made possible by volunteers. Participants chose to come bare it all in this one of a kind opportunity to be part of the creation of art and make history at the Los Angeles Art Show. In this isolation/observation booth portraiture process, each participant spends about 45 minutes in a private session with the artist. The subject is alone in a confined, featureless space, furnished only with a single chair, and permitted to enter only with his or her mobile device. Communication between the subject and the artist takes place exclusively via text message, with Cruder outside the enclosure, not visible or audible to the subject. Conversations are captured in multiple layers – text message, still image, and video. Clothes are all or mostly removed, allowing for better study of postural changes.
The Way Of The Modern Man is a sociological and anthropological study assessing the latter side of the bell curve in man's physiological evolution. On this side one can observe the emotional and physiological changes that are occurring in conjunction with the advent of the smartphone. With spines bending toward the will of these devices, our inherent social inclination has engendered an addiction to a truncated, facile mode of communication favored in the forms of text, image and emoji. Is this man employing the smartphone to either engage with a more interconnected community of individuals who are empowered to bear their souls, or possibly as a means of feeding an insatiable thirst for likes, comments and shares?
Cruder collaborated with a sociologist and a psychologist to produce questions that she could control for, adopting a more scientific methodology to measure emotions and physicality against each other. The final images are presented in a series of back lit panels, whose light box qualities recreate the luminosity of a smartphone itself.

Jana Cruder is a Los Angles based artist who uses the mediums of photography, film and installation art to craft experiences communicating her message which she then documents. Cruder was born 1981, raised in the rural town of Greensburg, PA. She received her fine art degree from Rochester Institute of Technology and continues to merge art and science exploring the influences and shaping of roles humans assume in their relationships to technology the environment and each other. When not in the studio or on-location, Jana travels in search one-of-a-kind life experiences that give back and support the greater good. Jana is honored to premier this installation of her performance art piece "The Way of the Modern Man" and thanks to the Los Angeles Art Show and Do Art for their contribution in making this publicly possible.

Do Art Foundation is a non-profit public art foundation focused on the creation, commissioning, and curating of artistic pieces and productions in the public realm. Recognizing art's undeniable power as a source of beauty, hope, inspiration, and invigoration, Do Art designs and develops projects that revitalize and dynamize both physical and social landscapes by creating convivial experiences, catalyzing cultural exchanges, connecting communities, and engaging the public's imagination. As a vehicle for cultural, social, and civic development, Do Art liaises between artists, community members, civic leaders, urban developers, local businesses, and public spaces to enhance, enliven, and enrich urban spaces throughout Southern California and beyond. Do Art serves the public, first and foremost, and aspires to improve and augment the overall quality of life of those individuals, communities, and neighborhoods it services through socially-engaging, culturally-attuned, and aesthetically-stimulating artistic manifestations.

LA Art Show, the 200,000 square foot art fair that welcomed more than 65,000 art enthusiasts to the Los Angeles Convention Center this past year, will launch its newly curated art show experience at the Jan 2016 event. Looking back on the 20 year history of the LA Art Show, one can't help noticing how it has evolved, changing locations and growing in diversity to reflect the trajectory of the burgeoning Los Angeles art scene.